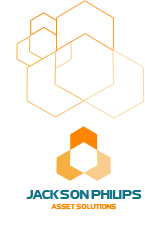 Jackson Philips offer a complete Plant and Machinery Asset Management turnkey solution to international and local manufacturing companies, accountants, insolvency practitioners and financial organisations, acting as adviser and project manager to ensure we add professionalism and value to all types of projects and importantly, maximising the sales return to the client.
We adopt a professional and focused approach to every instruction utilising innovative modern, sales and marketing techniques combined with the latest electronic technology to ensure we adopt the most appropriate strategy to achieve positive results in all cases.
Jackson Philips expertise is not limited to any one particular industry sector, but covers a wide range of manufacturing including Food Production, Engineering, Aerospace, Automotive, Electronics, Pharmaceutical, Chemical, Government Departments and others.
Location: MENZZIES ROAD & LEWISHER ROAD LEICESTER LE4 0JL

Category: FOOD & BEVERAGE

Sale Commences: 21.02.2017

Sale Ends: 07 MARCH 2017

Details: ON-LINE SALE OF MACHINERY & EQUIPMENT USED IN THE MANUFACTURE OF SNACK FOODS. SURPLUS TO REQUIREMENTS OF THE ON-GOING BUSINESS

Location: ALFORD LINCOLNSHIRE & STAFFORDSHIRE

Category: Plant Machinery

Sale Commences: 23 01 2017

Sale Ends: 08 02 2017

Details: SALE OF C N C MACHINES, FORK LIFT TRUCKS AND OTHER ENGINEERING EQUIPMENT

--- THIS AUCTION IS CLOSED ---

Location: KING STREET FENTON STOKE ON TRENT ST4 2LT

Category: Plant Machinery

Sale Commences: 27

Sale Ends: 12.10.16

Details: ON LINE SALE OF NEW & USED POWER TOOLS & EQUIPMENT. USED BY THEIR SITE SERVICES DEPARTMENT. PLEASE CLICK THE BID NOW BOX ON ANY LOT TO REGISTER & TO BID

--- THIS AUCTION IS CLOSED ---

Location: STRETFORD ROAD URMSTON MANCHESTER M41 9WH

Category: Plant Machinery

Sale Commences: 04 07 2016

Sale Ends: 19.07.2016

Details: FOLLOWING THE SALE BY PRIVATE TREATY WE NOW OFFER FOR SALE BY ON-LINE AUCTION OF THE REMAING ASSETS ON BEHALF OF SIMPSON READY MEALS.AS USED IN THE PROCESS OF READY MEALS. PLEASE LOG ONTO BIDSPOTTER FOR FULL DETAILS, CATALOGUE & TO BID ON LOTS.
What our customers think


Due to the high profile of our company and the sensitive manufacturing on our site we had to choose a company with integrity and professionalism. Our choice of Jackson Philips was not misplaced as they developed the correct strategy in achieving both timeframe deadlines and sales maximisation. The ongoing working pa...
Some of our clients




About us

Jackson Philips Asset Solutions offer a wealth of experience in all aspects of asset disposal and factory relocation of plant and machinery and other company assets of all types throughout the U.K. and other areas of the world.